Forbeauty
At Home Laser Hair Removal Machine
Introduction
At Home Laser Hair Removal Machine is based on the selective absorption of light and heat. The laser goes through the epidermis layer to reach the root of hair follicles. the laser can be absorbed and converted into heat to destroy the hair follicle and the surrounding oxygen tissue; Meanwhile, the particular super cooling system can create certain anesthetic effects, to protect the epidermis layer from a burn by laser energy, which ensures a safe and effective treatment.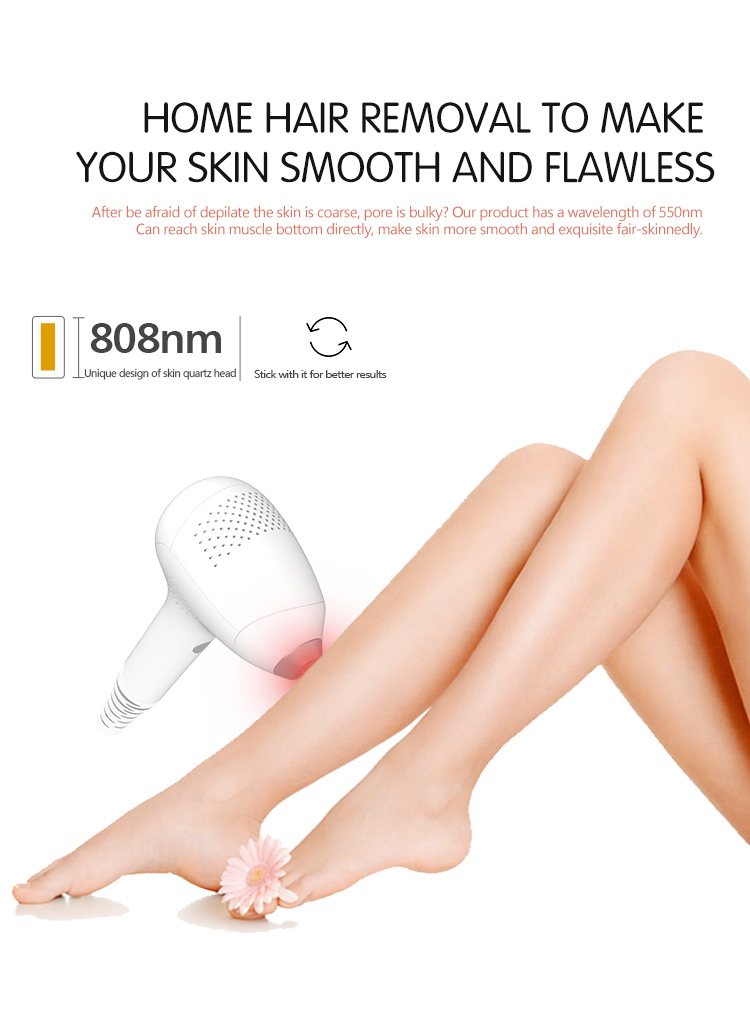 Specification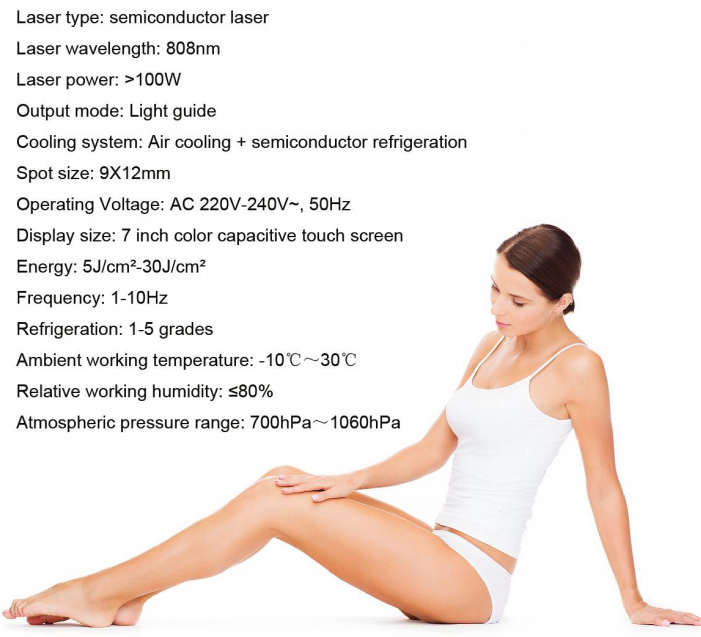 Why choose us?
The handle of At Home Laser Hair Removal Machine is small exquisite, and light. The special processing technology makes the machine surface delicate and smooth, with an elegant appearance, excellent scratch resistance, weather resistance, and abrasion resistance Smaller than other similar machines on the market. it owns a more convenient and comfortable operation.
Supercooling effectiveness ensures the comfort of hair removal. Owing to semiconductor cooling and air cooling, it needn't add water.
With a 7-inch LCD capacitive screen (high-resolution, large-screen display, clear, high-end); Capacitive touchscreen.
Exquisite packaging with a beautiful portable aluminum alloy suitcase.
Avarietyofcolors are available (currently you can choose from white, pink, black, and blue).
Multiple functions are available ( low frequency for hair removal and high frequency for skin rejuvenation).
Intelligent temperature control is safe, rest assured to use. There will be no burns or scalds.
Humanized design makes the whole machine light and portable.
OEMcustomizationis available (such as machine surface color. interface)
Operation procedure :
Step 1: Shave and clean the treated area;
Step 2: Clean the equipment outlet, and connect the power adapter;
Step3:Press the key to turn on the machine, select the appropriate energy, and try from low grade to adapt;
Step 4:Wear protective glasses to avoid laser irritation;
Step5:Vertically hold the handle to start shooting, do not overlap or leakage, remove hair step by step;
Step6:Treat on the starting area and repeat step 4 for 3-4 times;
Step7:After treatment can use an ice hammer for cooling the skin,15 minutes later can use repair essence;
Step 8: Power off and use a wet cloth or cotton swab to clean: the handle head.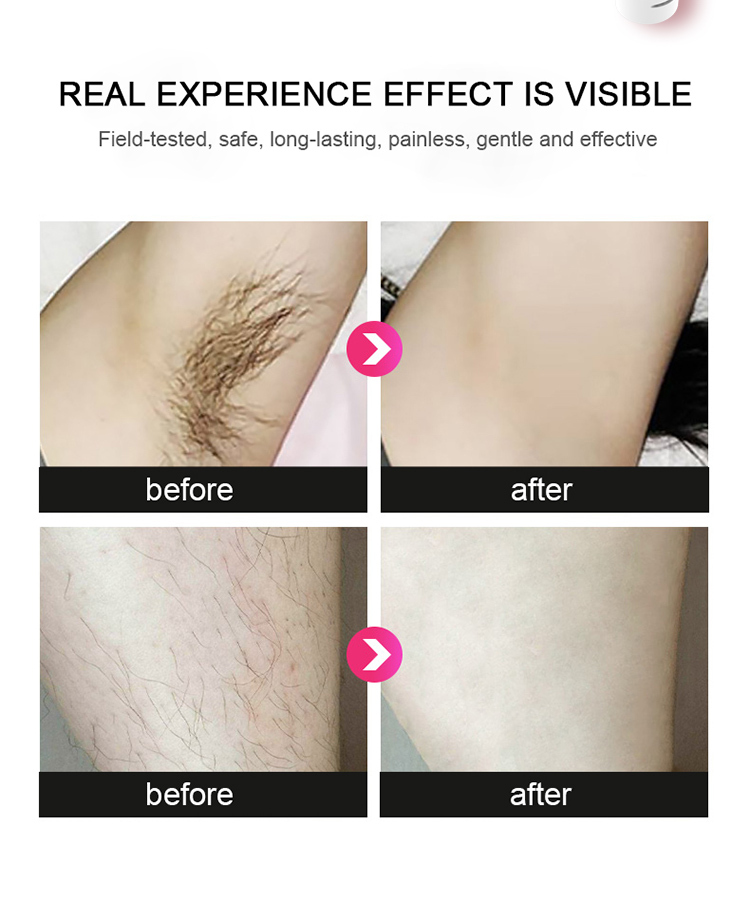 Summer is coming soon! Are you still worried about body hair? Want to show off your beauty? Our portable At Home Laser Hair Removal Machine helps you solve these problems. If you are still looking for hair removal methods! Not sure which hair removal method to choose? Please contact us directly to get our high-quality machines and professional services!