Forbeauty
Blackhead Remover Machine
What is Blackhead Remover Machine?
Blackhead Remover Machine is a deep skin cleansing machine with ultra-fine air bubbles as the medium. It forms a vacuum circuit through vacuum negative pressure, fully combining ultra-fine air bubbles and nutrient solution. The specially designed small spiral suction head directly acts on the skin and can keep the small air bubbles in contact with the skin for a long time to promote the peeling effect.
Ultra-fine air bubbles combined with adsorption. In a safe and painless state, it can deeply clean the face, remove aging keratinocytes, remove sebum, and thoroughly remove various impurities, mites, and oil residues in the infundibulum of hair follicles. At the same time, it makes the infundibulum of the hair follicles full of nutrients, provides lasting nutrition for the skin, and makes the skin moist, delicate, and shiny.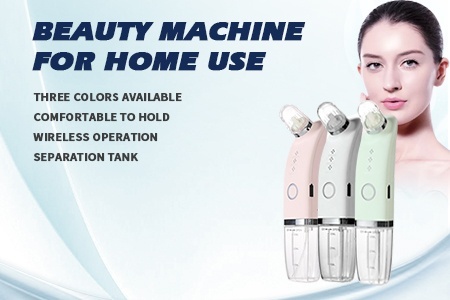 Specification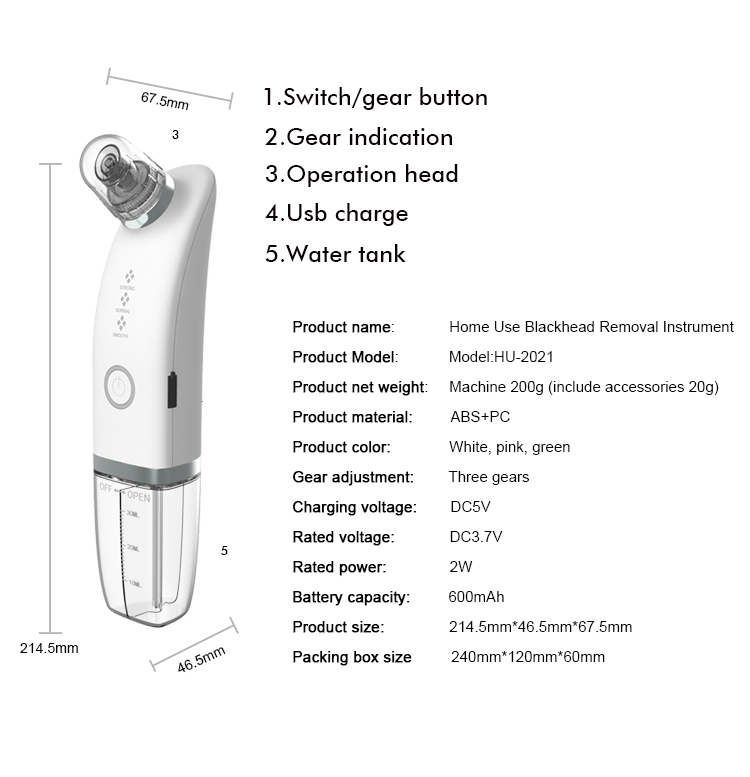 What are the advantages of the Blackhead Remover Machine?
1. The diameter of ultra-fine bubbles is only 10 microns. It can easily penetrate into the pores and remove the dirt in the pores.
2. A large number of bubbles dissolve and rupture in water, and the ultrasonic waves generated during the rupture can generate a large number of negative oxygen ions. This sparkling water can achieve the effects of beauty and skin care, whitening, brightening skin tone, moisturizing and replenishing water, and increasing elasticity.
3. The skin is moist, smooth, and shiny after treatment. Adjust the amount of nutrient solution and soften the cells through the new supply tube located in the control head. And absorb sebum secretion and impurities, vacuum up dead cells and impurities, collagen promotes and inhibits active oxygen, and delays skin aging.
4. While cleaning the skin by blasting small bubbles, removes excess keratin accumulation, improves the thinness of the keratin through the introduction of various nutrient solutions, and maintains the barrier function of the skin keratin layer.
Who is Blackhead Remover Machine suitable for?
Customers who want to exfoliate the skin without irritation and maintain bright skin.
Customers who have clogged pores and poor sebum discharge.
Customers who want mild moisturizing exfoliation without side effects.
Benefits:
Bubble suck blackhead
Active bubbles adsorb blackheads
Flush pores
Deep spa for pores
Improve roughness
Suck away rough keratinous skin
Moisturizing
Nutrient water molecule injection
Reduce grease
Maintain water and oil balance
Brighten skin color
Clean pores and brighten skin