Forbeauty
What is Emslim Machine?
The Emslim Machine uses non-invasive HIFEM technology. High-frequency magnetic vibration energy is released through two large therapeutic handles. Penetrate the muscle to a depth of 8cm, induce continuous muscle expansion and contraction, and achieve high-frequency extreme training. Deepens the growth of myofibrils (muscle enlargement) and creates new collagen chains and muscle fibers (muscle hyperplasia). Thereby training and increasing muscle density and volume. The 100% limited muscle contraction of HIFEM technology can trigger massive lipolysis. Fatty acids are broken down from triglycerides. However, the excessive concentration of fatty acids accumulated in a large amount in fat cells will lead to apoptosis of fat cells and be excreted through normal metabolism within a few weeks. Therefore, while achieving the effect of fat loss, it can also strengthen and increase muscle.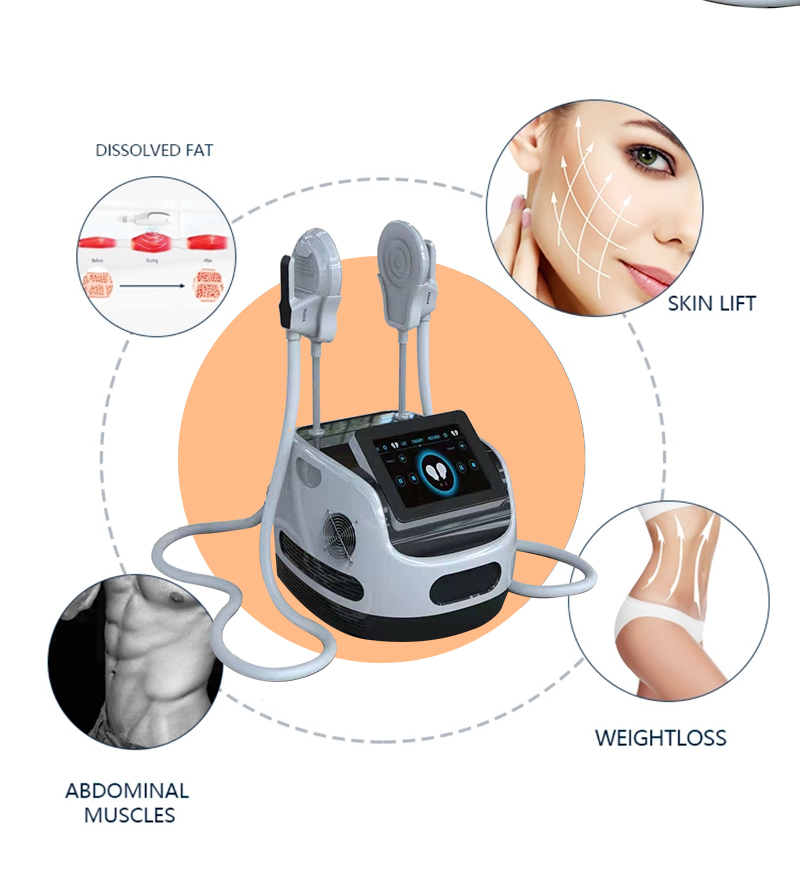 Specification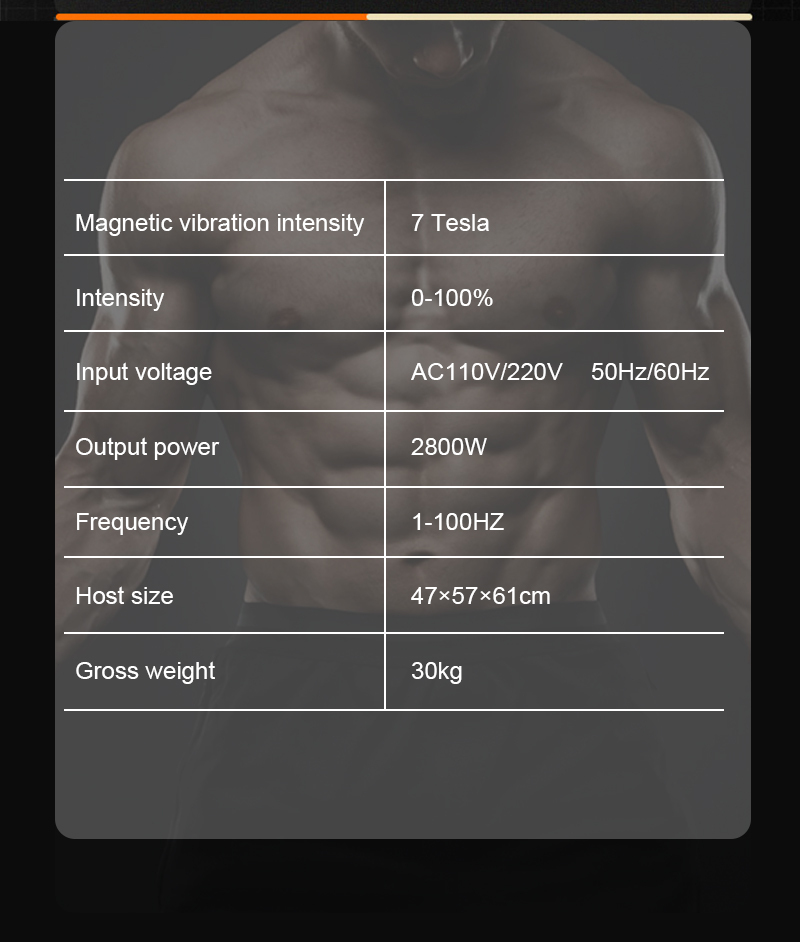 What are the advantages of The Emslim Machine?

1、It can set different muscle training modes
2、Dual handles independently control the energy output, and the handles support independent and synchronized work; the treatment parameters of both handles can be adjusted independently it can operate two persons at the same time, suitable for men and women.
3、It's safe and non-invasive,non-current, non-hyperthermia, and non-radiation, and has no recovery period.
4、No knife, no injection, no medicine, no exercise, no diet, Just Lying down can burn fat and build muscle, and reshape the beauty of lines.
5、Saving time and effort by only ving down for 30 minutes =30000 muscle contractions (equivalent to 30000 belly rolls/squats)
6、It's a simple operation and bandage type. The operating head only needs to be placed on the operating part of the guest and it can be reinforced with a special equipment band. without the need for a beautician to operate the instrument, which is convenient and simple
7、It's non-invasive. and the process is easy and comfortable. Just lie down and experience it like a muscle is sucked up.
8、During the treatment, there is only a feeling of muscle contraction, no pain, and no sweat, and there are no side effects on the body, just do it and go
9、There are sufficient experimental studies to prove that the treatment effect is remarkable I only take 4 treatments within two weeks and every half hour, and you can see the effect of reshaping the lines in the treatment site.
10、The air cooling device prevents the treatment head from generating high temperatures, The handle can work continuously for a long time, which greatly improves the service life and safety factor of the machine and greatly improves the stability of energy output.
Drive mode:
The Emslim Machine uses 6 different frequency combination modes to ensure the highest clinical efficacy.
Step-type exercise plan, energy-converging frequency exercise, to provide gradual exercise for your muscles.
1. Stretching and warm-up: the rhythm is gentle to drive the muscles to stretch so that the muscles warm up and promote blood circulation.
2. Deepen exercise: gradually accelerate the rhythm to exercise muscles. stimulate a large number of deep muscle fibers to
participate in the force.
3. Activate muscles: gradually speed up the rhythm and intensity, activate muscle fiber contraction and force, and regain
muscle vitality.
4. Strength muscle gains: Speed up the rhythm and perform powerful and intense muscle contraction exercises to stimulate
high-speed contraction of deep muscles. Improve muscle density and increase muscle strength.
5. Strong fat burning: Gradually increasing the load make the resistance muscle contraction, and enhance the microcirculation in
the body, and accelerate the burning of fat into energy consumption.
6. Relief: slower rhythm drives muscle contraction and relaxes muscle fatigue.
Who is suitable for HI-FEM Emslim Machine?
This technique can provide beneficial muscle tightening for most people. Five groups are sorted out.
1. Women need to gain muscle and change their shape-buttocks, and waistcoat lines, to show women a graceful posture.
2. Men who need to gain muscle and change their body-gain muscle, specially sculpted chocolate muscle.
3. People who need to lose weight-suitable for both men and women, more suitable for busy office workers.
4. Those people who need to lose weight quickly-brides, models, actors, etc.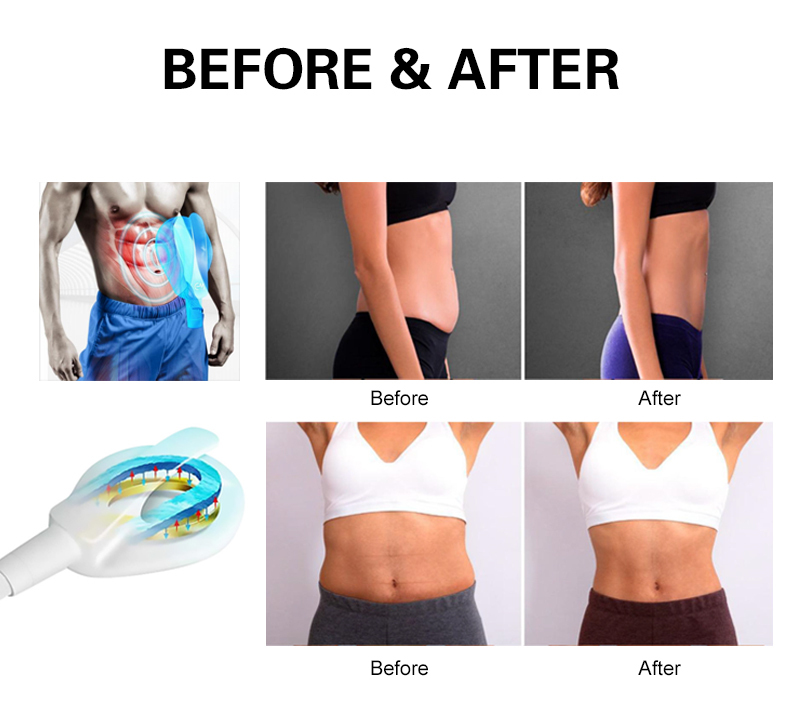 Xi'an Forbeauty S&t Development Co., Ltd. is a professional manufacturer of beauty equipment, medical equipment, Skin rejuvenation System Beauty Salon products, and so on. Now we developed IPL series, SHR, E-light, Co2 fractional laser, 808nm diode laser, ultrasonic cavitations, fractional RF and hair re-growth laser, 980nm diode laser vascular removal, High frequency, HIFU skin tightening, HIFU slimming, Water oxygen jet peel, q switch nd YAG laser, EMS Muscle Stimulation Machine, etc. Now we have our research and development department and our factory, so we can provide OEM and ODM service for distributors all over the world. In the beauty equipment industry, our factory is one of the biggest ones in China, including several production lines, a material library, a shipping department, an inspection area, etc. We believe there are no failed products if you put your heart into them.