Forbeauty
Slimming Machine
$2999.00now$2799.00 piece
What is Slimming Machine?
6D laser Slimming Machine Irradiated by a specific wavelength of cold source laser, it creates a chemical signal in the fat cells, breaking down the stored triglycerides into free fatty acids and glycerol and releasing them through port trans channels in the cell membranes. around the body to the tissues that will use them during metabolism to create energy. Through these processes achieve the effect of weight loss and body shaping. It is currently a hot weight loss device.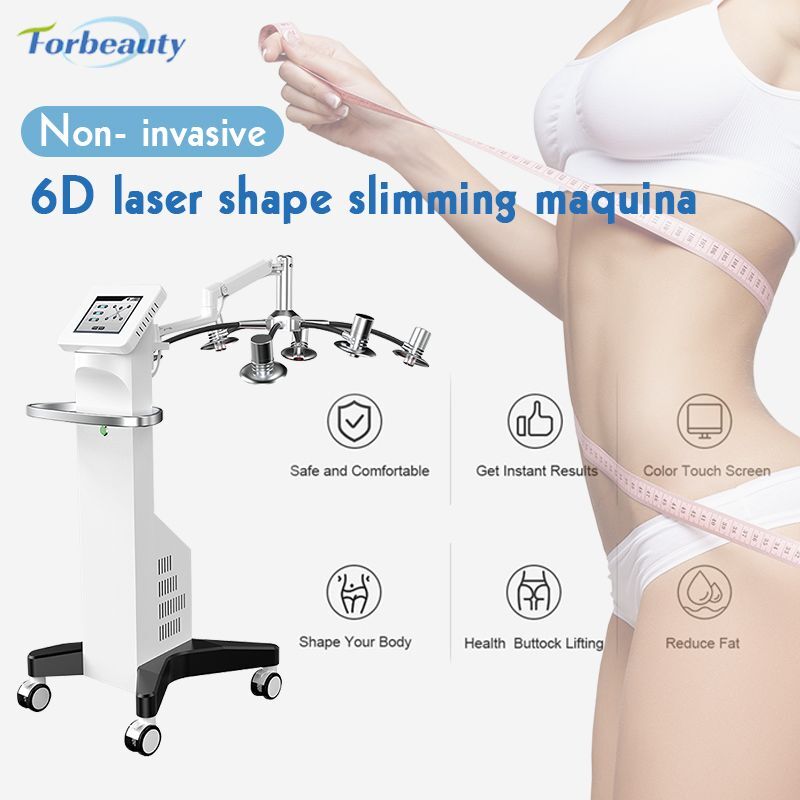 Specification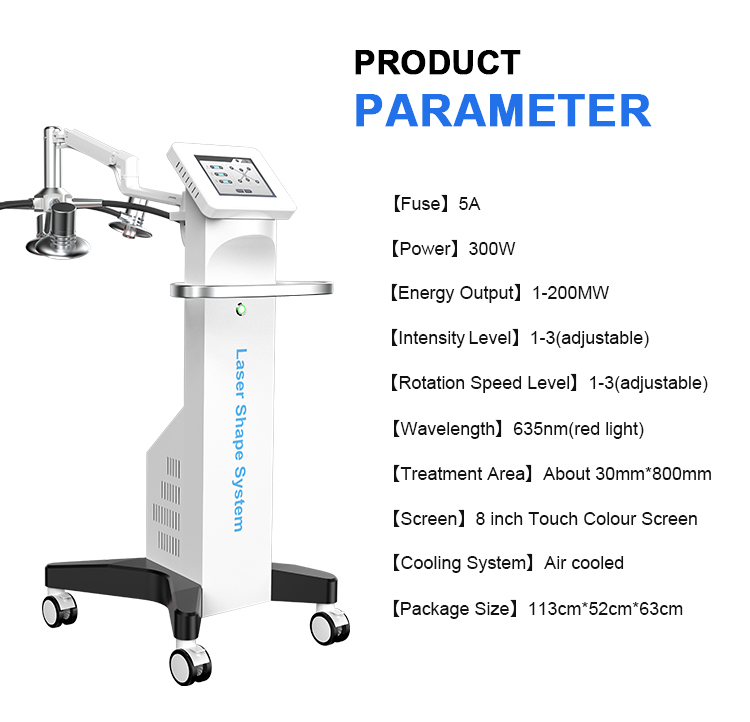 Application
6D laser slimming machine can eliminate the abdomen, waist, back, buttocks, thighs, butterfly sleeves, and double chin excess fat, and reduce the circumference of the treatment area. There is no need to use anesthesia, there is no pain or numbness, will not cause scar, or trauma, no need to recover. Due to specific wavelength, laser only acts on the subcutaneous fat cell layer, other cells such as skin and capillary blood vessels will not be damaged during this process, safe and reliable way to reduce fat.
Cautions
(1)Cautions Before Treatment
Before using the 6D laser Slimming Machine be sure to check if the parts are connected correctly Insert the power supply first. turn on the total switch of the instrument to avoid current reflow phenomena.
The accessory cable must be aligned with the socket when accessing the host, to avoid the accessory jack interruption caused by the accessories.
Carefully move the machine, organic glass cannot wipe with alcohol.
When adjusting the intensity it is necessary to have a flexible adjustment (suitable for the mainstavaccordingtothecustomer's ability. so as not to cause discomfort in the skin.
(2) Cautions after Treatment
The customer is advised to take 30 minutes to walk or exercise every day
Drink 2 liters of water a day.
Avoid too greasy/oily food and sweets. Make dinner a smaller meal
Reduce intake of caffeine and alcohol.
It is recommended to take VC 1000mg/ time. 2 times a day after treatment.
Who is not suitable for using the 6D laser Slimming Machine?
(1) Women's "three periods" (menstrual period, pregnancy period, lactation period)
(2) Clients who use hormones during treatment
(3) Customers with blood system diseases.
(4) Customers who use excessive exercise on the treatment site within 2 months.
(5) Implantation of cardiac pacemakers or other implanted electronic devices;
(6) Life-sustaining artificial heart-lung machines and other equipment
(7) Portable ECG measurement equipment,
(8) The following patients should obtain the consent of a professional doctor before using the device
acutely ill patients;
patients with infectious diseases;
heart disease patients;
Fever patient:
Those who are receiving treatment or have physical abnormalities.